Company Profile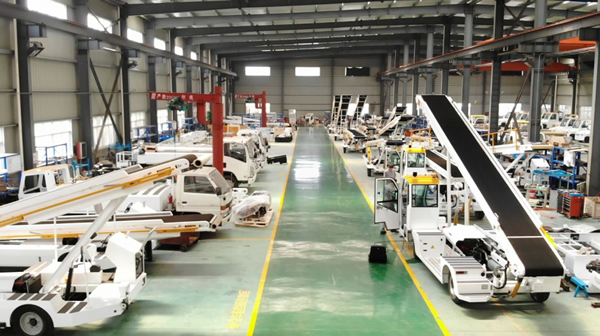 Orientitan GSE Limited is a comprehensive enterprise founded in 2008. We specialize in the production of aircraft ground support equipment (GSE) and related accessories. In order to optimize customer satisfaction, we carry out an integrated operation with seamless research and development, manufacturing, sales, and service.
Our products are mainly divided into two parts, powerless cars and power cars: Powerless cars include our baggage trailer, LD3 container dolly, 10FT pallet dolly for airport cargo, 20FT cargo pallet dolly, 40FT cargo pallet trailer, slave pallet for aircraft container, air cargo pallet rack and much more.
The power cars include the aircraft towing tractor, passenger stairs, aircraft catering truck, aircraft water truck, aircraft lavatory service car, aircraft trash truck, aircraft ground power unit, baggage belt loader, baggage towing tractor and disabled passenger lift truck.
Orientitan GSE Limited operates independently run factories that cover an area of about 40000 square meters. These production facilities include an accessories warehouse, sheet metal workshop, NC (numerical control) workshop, spray workshop, and assembly workshop. These divisions of the factory are outfitted with a variety of production equipment, including CNC lathes, milling machines, grinders, two punching machines, three bending machines, 2 steel plate shearers, and 5 different types of cutting machines. We have rich production and management experience, obtaining an ISO9001 quality management system certificate as well as certification for being a safety production standard enterprise.
In the over ten years of production and sales, Orientitan has accumulated rich industry experience. We have learned what customers are looking for and are constantly trying to update and improve based on previous successes and shortcomings. We keep an ear to the ground in the industry to keep up with the latest trends and better serve customers.
Currently, our products are exported to Australia, New Zealand, America, the United Arab Emirates, Lebanon, Iceland, Brazil, Burma, Russia, Pakistan, Vietnam, Fiji and other countries. And we have established long-term partnerships with world-famous aviation ground service providers like Qantas, Dnata and Menzies for providing them with safe and high quality equipment and service.